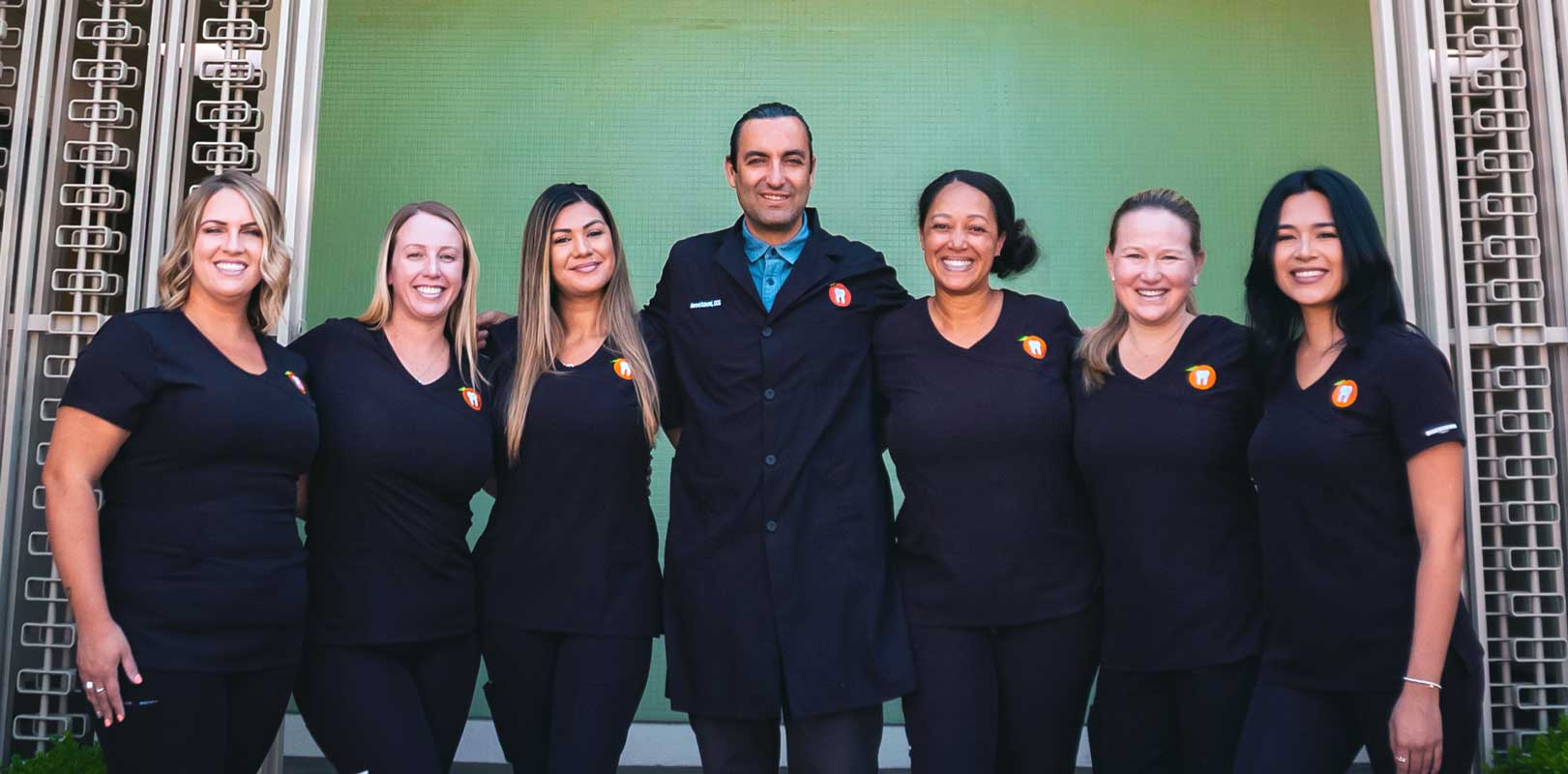 Gain a confident smile in a comfortable environment
Cajon Dental in Redlands is all about you! We're on a first-name basis with our patients, delivering trusted, personalized care you can rely on. 
Our office provides full-service dental care, including preventive, restorative, and cosmetic. That means we do everything from routine exams to wisdom tooth removal to dentures, and everything in between.
We respect your budget and your busy schedule
Contact us today at (909) 798-4800 to schedule your visit or for more information. We can't wait to meet you!
Convenient appointment times
Warm, comfortable atmosphere
Comprehensive dental services
An experienced, caring team
"With years of experience at Cajon Dental, I've never seen a patient leave upset. I often hear from patients that they look forward to coming back."
Dr. Gerard Sabaté graduated from the Loma Linda School of Dentistry and is excited to practice in the area he grew up in.
He loves the dental field because he's able to form and maintain lifelong relationships with his patients. Dr. Sabaté believes that every patient is unique, and he strives to provide individualized care based on their needs. He'll work with you to come up with a custom dental health plan. Dr. Sabaté's favorite aspect of his work is dental implants and giving denture patients permanent teeth, so they can get back to eating what they want, when they want.
Dr. Sabaté is an assistant professor at the Loma Linda School of Dentistry. He is passionate about teaching the next generation of dentists, and also leads students on local and international dental missionary trips. When he is not playing with his two kids, he is busy riding dirt bikes, playing his trombone in the Loma Linda University Church brass group and orchestra, golfing, camping with his family, and enjoying pretty much any outdoor activity!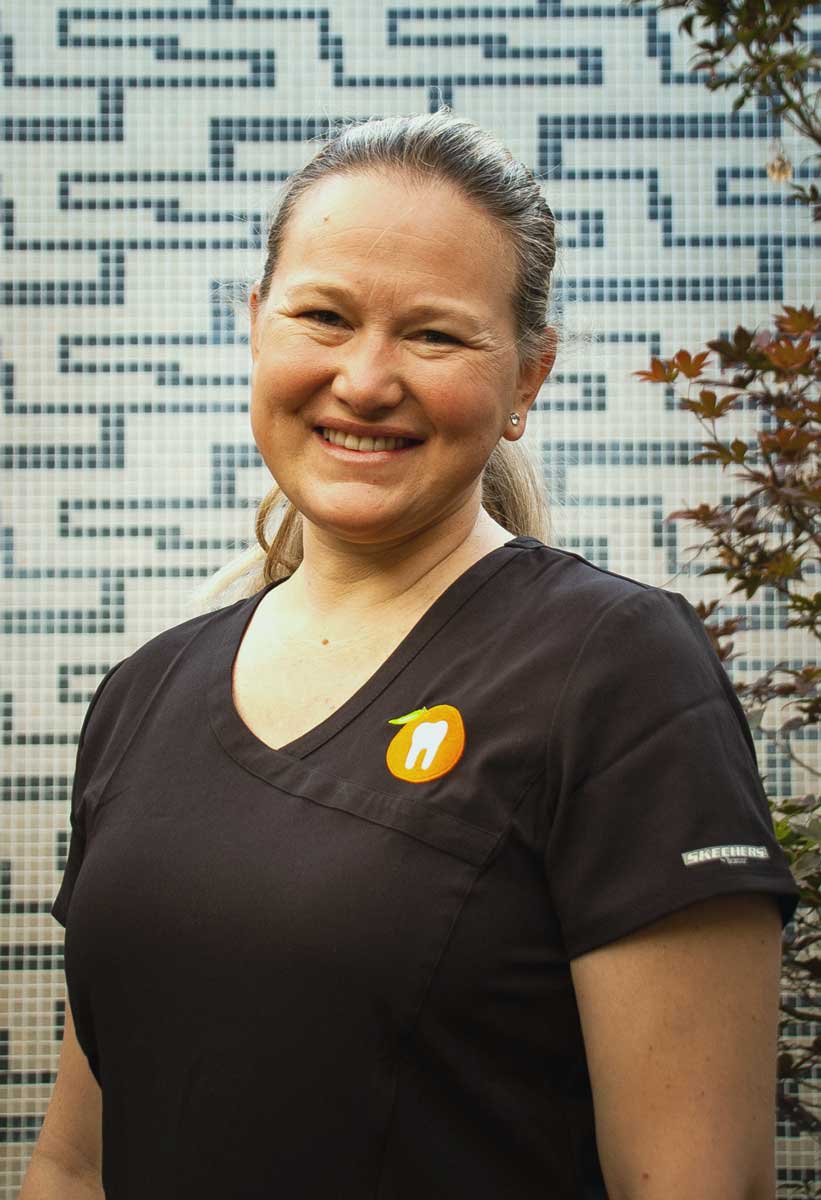 Sharisa has been a hygienist for over 14 years, and she has worked in both Northern and Southern California. She enjoys getting to know her patients and takes pride in seeing them become healthier with the individualized treatment Cajon Dental provides. Sharisa and her husband live in Running Springs with their two little girls. They love enjoying the outdoors and spending time with family and friends.
Devin Garcia, Office Manager
Devin has been in the dental field since 2011. Her career has evolved from a chair side assistant in her early days to front office for the last 10 years.  Front office is where her heart is at, she loves patients that turn into friends and providing great customer service anyway she can. Devin is most likely the first smiling face you will see in the office when you walk through the door or the happy voice over the phone. As office manager Devin's top priority is providing an excellent patient experience with every visit.
Devin lives locally with her husband and 5 year old son. When she is not in the office she loves weekend trips away with her family and spending time with friends.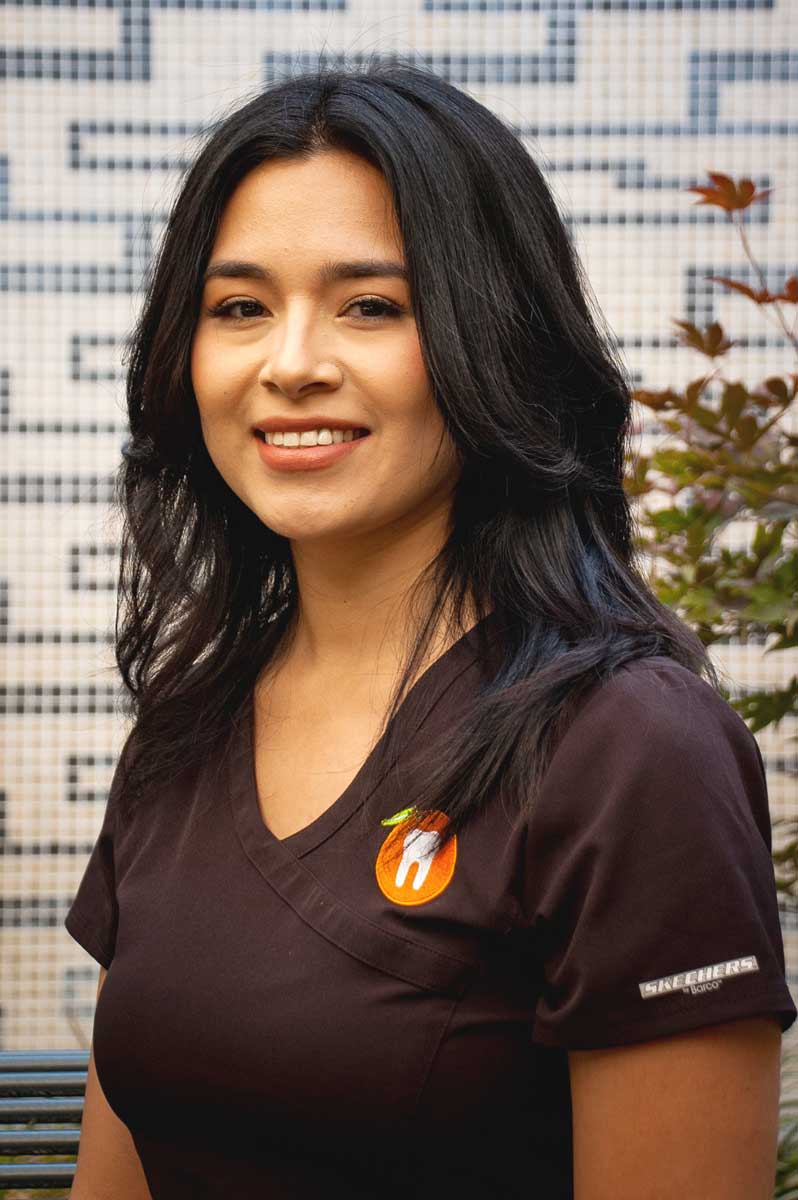 Lina Gonzalez, Dental Assistant
Lina graduated from Concorde Career college in San Bernardino, she decided to get certified as a dental assistant as she fell in love with dentistry through her own orthodontic treatment. She has been a dental assistant for 2 years and looks forward to continue her growth in the field. Lina enjoys connecting with all of our patients and believes every patient should be treated with fairness and kindness. Outside her dental role, Lina enjoys spending time with her daughter who keeps her very busy with daily long walks and trips to the park. On her personal time Lina enjoys long drives to different cities, trying new restaurants, admires new sceneries and celebrating life with family and friends.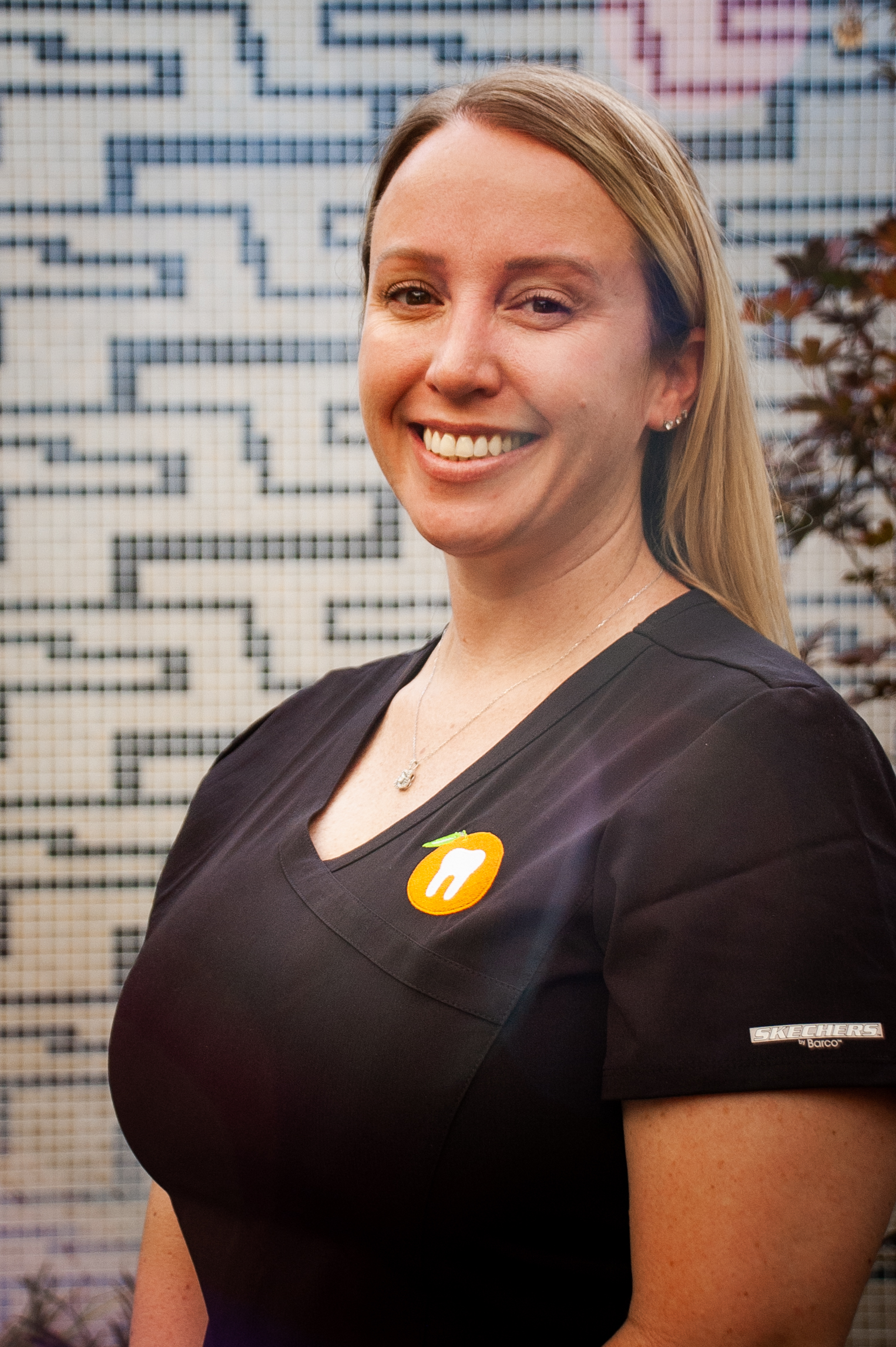 Kari Reyes, Extended Function Registered Dental Assistant
Kari brings over 15 years experience to the Cajon Dental team. Her Extended Function license allows her to assist with filling placement, crown design and crown cementation. Kari's cheerful and caring manner helps patients feel at ease during their appointments. Her favorite part of dentistry is the ability to be creative, learn new things and work with such a fun team while doing what she loves.
Kari lives here in Redlands with her husband, his daughter and their two dogs. When she's not working on teeth she enjoys going to concerts, axe throwing, traveling and spending time outdoors soaking up the sun.
Jana grew up in Loma Linda and has been a hygienist for over six years. She loves helping patients understand proper at-home care and how to keep their smile for life. She also likes helping people overcome their fear of the dentist by being patient and gentle with them. Jana and her husband have two adorable little boys. They also have two dogs (an American bulldog and a boxer) and a cat, making for a very full house.
Cecilly Cisneros, Hygenist
Cecilly has 14 years of dental experience. She started in dental as a Registered Dental Assistant, she then fell in love with the feild and went on to pursue a career as a Registered Dental Hygienist.Her main priority as a hygienist is working with her patients as a team to help them achieve improved oral health.
Cecilly is married with one son, her greatest joy comes from being a baseball mom, traveling and creating memories with her friends and family.
A dentist you'll want to tell your friends about
Our office in Redlands, CA is in the Smiley Park Historic District.
Visit us on Cajon Street between Clark Street and Olive Avenue to discover the Cajon Dental difference.
Ready for a higher standard of dental care? Visit Cajon Dental!